Have a hard time finding qualified trainers near you? Want your trainer to see what your dog is really like? Your cats hide whenever strangers are near? Worry that your dog's behavior with strangers is too extreme to get anywhere meeting someone new? There are a lot of reasons having a trainer come to you isn't feasible.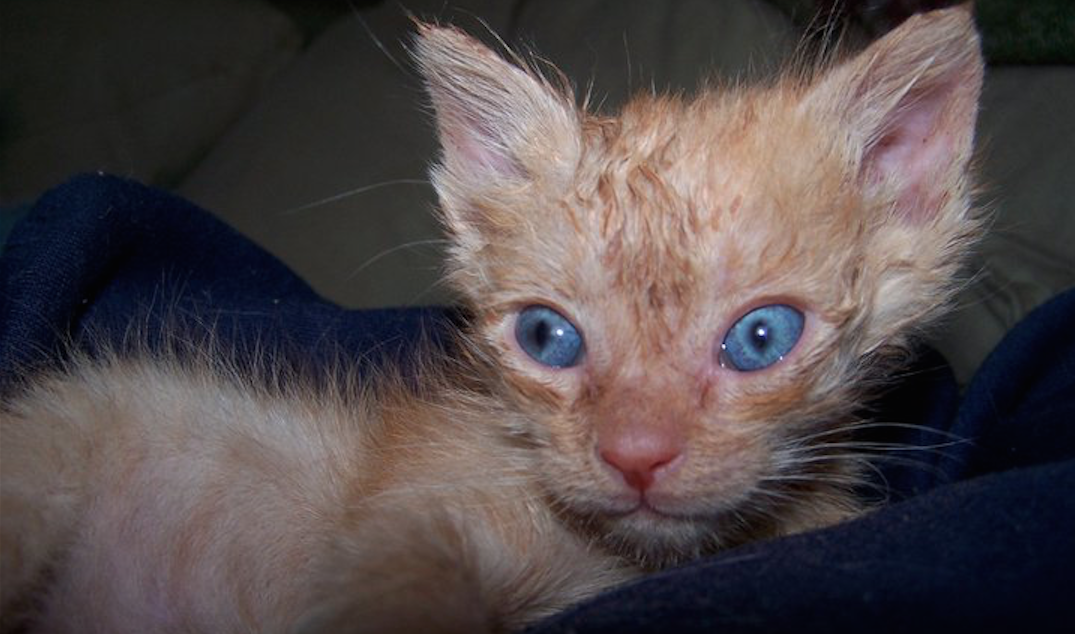 Now, all you need is a computer and internet connection, and you've got help at your fingertips.  And at a special 20% discount off our package rates during the month of April 2020, that help makes financial sense, too.  After all, if we don't have to pay for gas and travel time, why should you?  (SPOILER: You shouldn't)
What issues can be worked virtually?
Obedience, basic skills, and new dog transitions
Inter-household pet issues – cat/dog, dog/dog, cat/cat
Human aggression
Separation anxiety
What issues are best handled in person?
On-leash reactivity  … at least the actual practice with other dogs part – but we have a class for that … we can do prep-work and management skills online in individual sessions or in our Universal Remote class!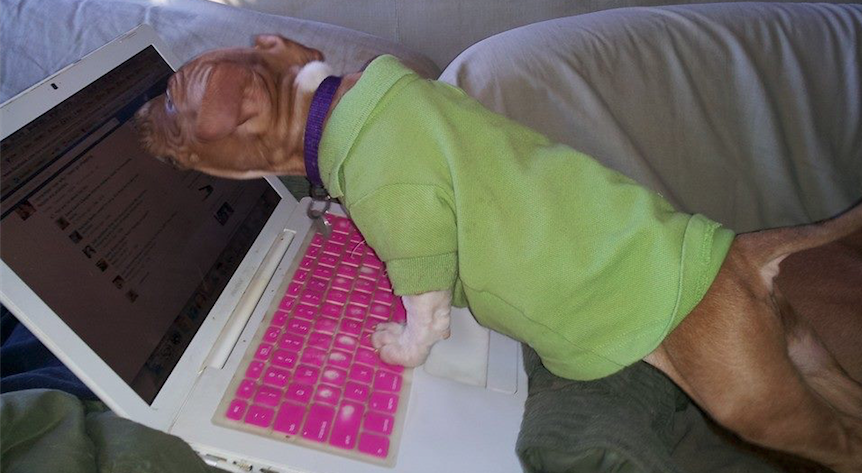 Virtual Consultations Are A Great Option
written by Stevie Mathre CPDT-KSA
There's a great way to get awesome training and behavior help for your dog: virtual consultations. There are lots of advantages, and very few disadvantages.
Virtual consultations are individual and private, just like in-person training is.
Virtual consults save both time and money. There are no travel surcharges for a trainer. And no travel time for you to drive to the trainer's office or facility.
You can book the trainer that's right for you, even if that person lives a distance from you. Learn from an expert who specializes is what you and your dog need.
Some problems are best addressed remotely, both for safety and the dog's comfort. Your trainer might suggest remote training will give you the best and most efficient outcomes.
It can be scary for a dog to have someone new around. Virtual consultations mean your dog won't get stressed or behave differently because someone new came to the house.
You don't have to clean the whole house, or worry about the couch your dog just chewed a hole in. Sure, your trainer might ask how much damage your dog did, but you don't have to show her the kitchen sink!
It's convenient. Schedule, pay, and meet on-line. All you need is internet access. There are several platforms available; we like Zoom, which is easy to use and free. Just click on the link your trainer sends at the beginning of the meeting.
Your trainer can still see your dog's behavior. By videoing your dog and sending them to your trainer before the meeting, she can study them and prepare the best treatment plan. During a consultation, your trainer can suggest things to look for and video when it's safe and your dog is not under a lot of stress. Remember, no good trainer would ever ask you to set up a dangerous situation just so you can film it!
During a training session, turn your phone or tablet around and let your trainer observe your dog in real time as you practice the exercises. Your trainer will demonstrate exercises using his or her own dog. A good trainer is experienced at breaking down a task and coaching each step on the way.
Finally, snow days, blizzards, and polar vortexes mean nothing when you can meet and train your dog virtually! Your trainer can offer lots of suggestions for keeping your dog entertained and mentally stimulated when everyone is suffering from cabin fever.
Sure, sometimes meeting in-person is useful, and your trainer can certainly guide you in that decision, but when it's appropriate, a virtual consultation makes the most of your valuable time and money, while providing you with high quality professional training. Make the most of your valuable time by scheduling virtual consultations.
Have we convinced you?  Fill out this form to get started or visit our Full Monty page for more information – don't forget virtual consults booked during the month of April 2020 receive a 20% discount from our standard package rates!