Having a dog who can't walk down the street without lunging and screaming is hard.  Whether they're a frustrated greeter who desperately wants to make friends, or a fearful dog who wants to scare everyone else away, there are ways to work through this.  Call us for help!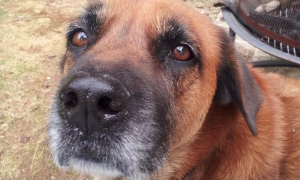 Oscar Winning Behavior offers a two-tier approach to dealing with reactivity – your dog will learn in a controlled setting how to behave in a more desirable way, working for what he wants, without fear, threats, pain or punishment.  And YOU will become more adept at reading dog body language, understanding your dog, and how to better manage stressful situations.
This service is offered in two formats:
Group class – "Glasgow's Reactive Rehab & Reform" (GRRR)

Six group sessions for $300 (half the cost of a 6-pack of individual session!)
Additional discount packages available
You'll learn from watching other dogs
Gain emotional support from other students in the same situation as you!
Located in the Randallstown area
Saturday, Sunday, and weekday sessions available
Convenient "rolling" schedule – you pick the weeks you want to come, no need to commit to six in a row
Get more information now!

Private sessions also available!
Flexible schedule
3, 6, 9, or 13 -session packages available
Sessions begin in a private area, but can change locations each week if you desire!
Individualized, one-on-one attention
Reach us at Info@OscarWinningBehavior.com
or 443-516-7227 (that's 443-51-OSCAR)