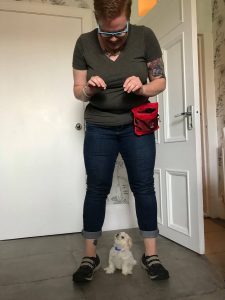 Krisi Huie; Krisi joined us in the spring of 2021 but has been training tangentially to Amie from the very beginning, and in fact they studied together in their earliest professional days.  She worked in Baltimore City under her business name "SmartyPants Dog Training" and took a few years "off" to earn her graduate degree in education from the University of Glasgow in Scotland.  With a special affinity for tiny terrors, Krisi shares her life with Peeg, a Boston terrier, Bru, a pug, and wee Tater Bean, a pomski. Krisi is teaching our SOLO group of classes and will be branching out to other areas as well!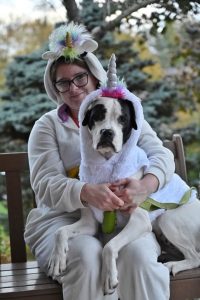 Hilary Thompson; Many of you first met Hilary as an intern in our reactive dog classes, and in a few private sessions before the world shut down.  She continued her studies and work with us and became a trainer in her own right. Hilary's interest in behavior began when she adopted Miles, a once feral cat who became a cuddle-begger. This trend has continued with the newest addition to her family, a reactive pit mix named Dorothy. Dorothy went from being unable to have a collar put on her to wearing unicorn onesies. Hilary hopes to help other people in similar circumstances. Well, maybe without the unicorns. Hilary joins us Summer of 2021 with the basic skills class "How to Train Your Dragon".  
Rob Gill, BMOC; You might never meet Rob, but if you do, he'll be helping your pets get used to men, or holding helper dogs as we work on dog reactivity. He was a talented and experienced vet tech in private practice, and has years of shelter medicine experience, as well as being a darn good guy in general. Rob also provides dog walking, pet sitting and transport services with his business (named after sweet Liberty) Red Gremlin. Reach him at RedGremlinPetServices@gmail.com for more info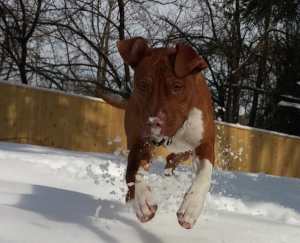 Elphaba, CGC, is the quirkiest dog in the family. Elphie came home as a puppy of 9 weeks and the challenge of properly socializing a puppy while working a full time job began! Several classes later, Elphaba earned her AKC Canine Good Citzen title at the age of 7 months, and is training in the sport of K9 Nose Work while exploring other dog sport options. She also assists as a helper dog in Amie's reactive dog classes, and in the tradition of one named after a musical theater character, enjoys singing the song of her people while dancing the wiggle of her breed.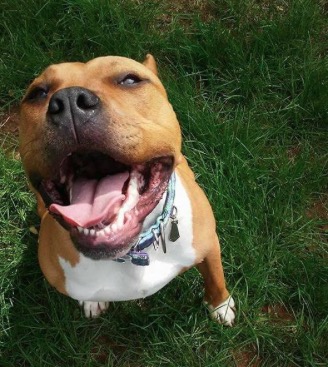 Linus is the new kid on the block, who arrived in October 2016. First seen at an Animal Control facility in Southern VA as part of a cruelty case, a friend saw something special in him and he made his way to us. He's slowly working towards his CGC, but also enjoys trick training and is a spectacular helper in our reactivity classes.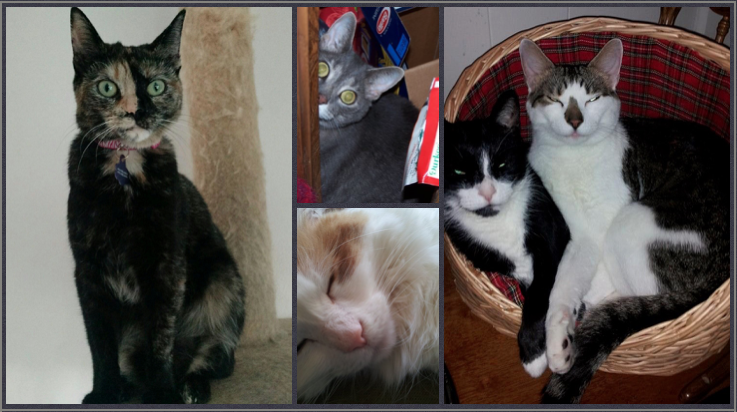 The cats (there are a lot of them!) Spanky was dog-aggressive. Tango and Fiona didn't get along. Sterling had litter box issues. Aslan had side effects related to his declaw. Bert has general anxiety. You name it, we've lived it, and through it all, these little guys made our lives better. (Just don't tell them we think we're in charge)