Some of our team members will be center stage, others stay behind the scenes. Here's who we are!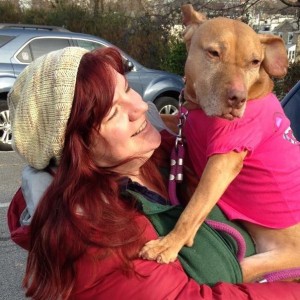 Amie Glasgow, ACDBC, CSAT, FSG-I, is a crossover trainer and founding member of Baltimore Force Free.
Her first job was teaching horse-back riding in exchange for barn time when she was in middle school, and after growing up with cats and dogs, she stumbled into dog training when her first pit bull Oscar ran across the street to her years ago. Together they trained in two phases of Schutzhund with punitive trainers before deciding there must be a better way, and beginning the cross to modern positive methods. Through this, Amie learned first hand what it's like to have an expert telling you something must be done to get results. Now she knows results can be achieved in many, many ways, and it's never necessary to cause pain or fear to our pets.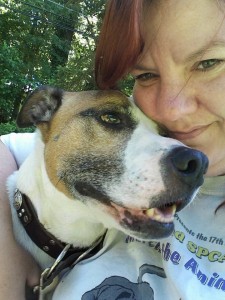 While mostly self-educated, she has studied for the past ten years with some of the most respected behavior experts in the industry, such as Dr. Susan Friedman, Kathy Sdao, Malena deMartini, Bob Bailey, Parvene Farhoody, Dr. Sophia Yin, Pat Miller and more. She regularly attends seminars and presentations to be sure she is able to share the most current force-free behavior modification methods with her clients. She garnered most of her training experience working at area shelters, working with hundreds of dogs and cats in the time most trainers would only meet a few, running behavior programs for in-house and public animals, and single-handedly quadrupling the shelter's training capacity to the public in under four years. Amie is still deeply passionate about sheltering, but feels better attention would be spent focusing on making the right matches and lifetime connections, rather than guilting families into "saving" an animal that causes more stress and heartache in the long run. She focuses her attention on keeping families together, and helping households find peace. In addition to passing rigorous testing to earn her Associate Certified Dog Behavior Consultant (ACDBC) title through the IAABC, she is a Certified Separation Anxiety Trainer (CSAT), which demonstrates that she is one of the few trainers in the world who specializes in helping dogs and their families recover from Separation Anxiety and Isolation Distress, and a Dognostics "Fun Scent Games" instructor.
Rob Gill, BMOC; You might never meet Rob, but if you do, he'll be helping your pets get used to men, or holding helper dogs as we work on dog reactivity. He was a talented and experienced vet tech in private practice, and has years of shelter medicine experience, as well as being a darn good guy in general. Rob also provides dog walking, pet sitting and transport services with his business (named after sweet Liberty) Red Gremlin. Reach him at RedGremlinPetServices@gmail.com for more info!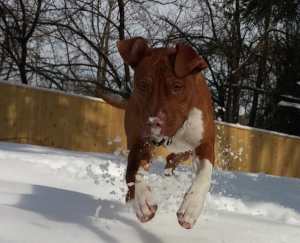 Elphaba, CGC, is the quirkiest dog in the family. Elphie came home as a puppy of 9 weeks and the challenge of properly socializing a puppy while working a full time job began! Several classes later, Elphaba earned her AKC Canine Good Citizen title at the age of 7 months, and is training in the sport of K9 Nose Work while exploring other dog sport options. She also assists as a helper dog in Amie's reactive dog classes, and in the tradition of one named after a musical theater character, enjoys singing the song of her people while dancing the wiggle of her breed.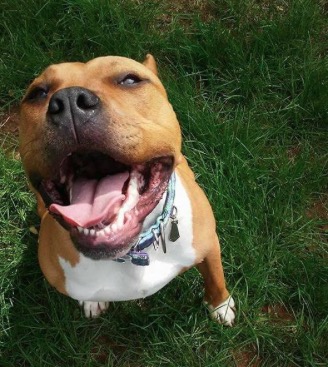 Linus is the new kid on the block, who arrived in October 2016. First seen at an Animal Control facility in Southern VA as part of a cruelty case, a friend saw something special in him and he made his way to us. He's slowly working towards his CGC, but also enjoys trick training and is a spectacular helper in our reactivity classes.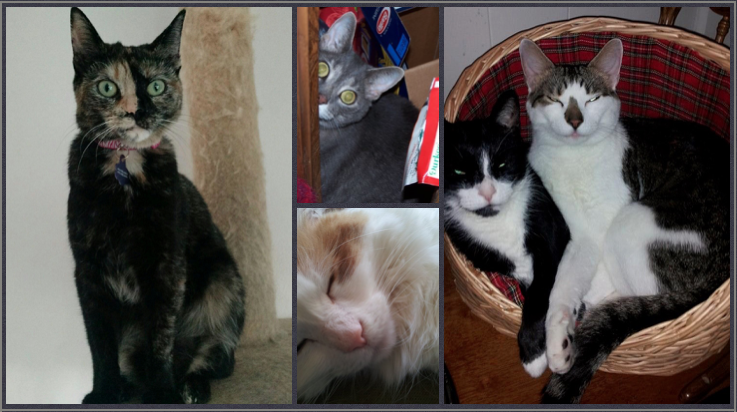 The cats (there are a lot of them!) Spanky was dog-aggressive. Tango and Fiona didn't get along. Sterling had litter box issues. Aslan had side effects related to his declaw. Bert has general anxiety. You name it, we've lived it, and through it all, these little guys made our lives better. (Just don't tell them we think we're in charge)
♥♥♥♥♥♥♥♥♥♥♥♥♥♥♥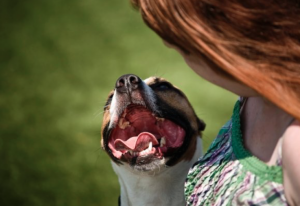 Oscar is the reason for it all! He's what's called a "crossover dog" – the dog that experienced both old-fashioned, punishment-based methods, and then was there on the trainer's journey to positive methods. Oscar is trained in formal Obedience, Rally-O, Agility, K9 Nosework, tracking, and Search-and-Rescue. He also assists in reactive dog classes. He first found Amie by running across the street to her at the age of 9months, and has been her greatest companion since then. Together they are now facing the journey of a senior dog with liver cancer. EDIT: Oscar left us February 26, 2017 at the age of 14. His cancer beat his body but never conquered his heart.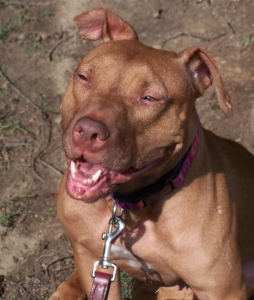 Liberty was seen years ago being hit by a car. She came home with Amie to recover, and never left. Together, they worked through severe fear issues and separation anxiety, and in time Liberty came to be a tremendous training assistant, working with children, kittens, and aggressive dogs. Every being who ever met Liberty loved her, and it was a gift to have her in our lives. We lost Liberty very suddenly at the age of 8 in January 2015, one week after cancer diagnosis, and it is because of her we pledge to donate a portion of our proceeds to canine cancer resources.
Donate today and help fight Canine Cancer by supporting the National Canine Cancer Foundation