On location in Baltimore MD, or on-demand on a computer near you!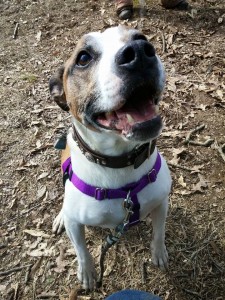 No need to beg: we know you want the details – here are our packages and pricing, and all the information about how you get started working with us!  Begin by completing our Initial Client Information Form
Note: For charges involving work with Separation Anxiety or Isolation Distress, please see our Home Alone page.
This will save us a lot of time in our initial consultation – time that you're paying for!  If you have questions first, please feel free to ask.  Payment will be required through cash or check (made out to Oscar Winning Behavior) at that session.  Our time, like yours is valuable!  Please make any changes in your schedule 24 hours in advance, or you may lose the session from your purchased package.
For other clients, packages are available as follows. Due to the nature of the behavior issues discussed, it is unrealistic and unfair to our pets to expect them to be resolved in a single session. Therefore, the smallest initial package available is for three sessions. Sessions will average 60 minutes, but may run slightly short or long depending on the stamina of the pet. Once a package is completed, a single session may be purchased for a "touch up" if you choose. Package pricing is as follows:
Three Dog Night  or Three Little Kittens (Three sessions): $325
Six Pack (Six sessions): $600
Nine Lives (Nine sessions): $850
Year of the Dog or Year of the Cat (a "bakers dozen" – Thirteen sessions): $1200
For charges involving work with Separation Anxiety, please see our Home Alone page.
To get started, please submit our Initial Client Information Form
Package Restrictions:
Packages expire at the rate of one session per month – ie, a 3 session package expires in 3 months, a 9 session package expires in 9 months, etc.  You are strongly encouraged to use your sessions more frequently than this!
Packages must be paid in full by the conclusion of the first appointment
Cancellations less than 24 hours from scheduled appointment will result in loss of session
No refunds.  OWB wants you to be happy with our services, so please speak to us about how we can make that happen!
Remember that you are our best advertiser – when you are happy, please share our business cards, website, and Facebook page with your friends.  We would love to share your testimonials as well.